Ahoy friends and fellow travelers!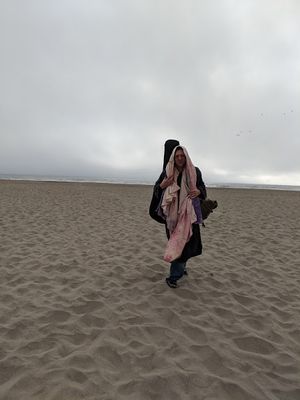 This is B'ee from In Gowan Ring asking for your material assistance in creating a long awaited Album of musick: 
Birch Book Volume IV (working title: 'Wheel of Time'/'Way Back Home').  Crowdfund / Pre-order at: https://igg.me/at/BirchBook4 
  
Surely they've been haunting me these ten years, the old songs and the new songs coming... 
We left off at Volume III ('A Hand Full of Days') back in 2009 when I was toe-treading out on the West Coast, writing songs by the Columbia river, the beaches and oceansides of Oregon and California.   
It's fitting somehow that I should be returning to north America as I resume this strain of music that I feel always was connected to the wild places of America and to my personal stories, history and 'destiny' as traveler, visioner and musician.     
So now after a good 8 years based in Germany I'm returning to the semi-nomadic life I used to know and in the moment I'm back in the West Coast USA, starting work on old projects once again.  
With your assistance, I'll be equilibrizing my life trajectory in a non-local fashion with portable office which will include the basic tools required in order for me to continue work on the Birch Book from a rolling duffel bag—just add a desk and quiet room!  Though it may at times seem an intrepid, freewheeling way to go, at the moment it feels I'm free again - a kind of return to my 'home without a house' and I imagine to take at least a year before settling a base somewhere. 
The final release date for Birch Book IV is scheduled for Summer Solstice 2020.  Woven through many of these songs are themes revolving around the Sun – the love of sun, the mystery of Sun, the nurturing grace of Sun.  And I'll have more to say about that in the coming weeks. 
Thank you for your continuing support – It helps me so much to know there are those with ears to hear, heart to feel, minds to travel.  I could not be pursuing this art in the way I do without you! 
BIRCH BOOK vol. IV 
Crowdfund / Pre-order: https://igg.me/at/BirchBook4 
Exclusive Materials and Custom Art Editions available only by crowdfund / pre-order through Aug 31st:   https://igg.me/at/BirchBook4